FlexiAuction Demo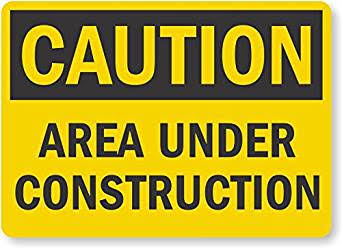 THIS SECTION IS VERY VERY OLD
CALL US INSTEAD TO INSTALL YOU
AN EVALUATION ON YOUR COMPUTER

This demonstration will show the basic working of FlexiAuction.
Please keep in mind that this is a very basic demo, it does
not highlight the many features of FlexiAuction.



Please watch the movies in FULLSCREEN mode for readability.
The quality of the movies was reduced to ensure small file sizes.
Total running time approx. 11 minutes.
The movies does NOT have sound.

Fictional auction in Cape Town, 31/10/2009:

Reserves, STC's, Surnames, Customer details,
VAT Nr's and VAT was ignored for this demo.

We received five items from two sellers for this auction,
lotting was done as per normal procedures.


Seller
Lot
Item
JOHN>
1
2
ANDY>
3


MOVIE#1
Create the event.

Capturing of the three lots.

Print catalogues.

Print vendueroll.




On auction day we had three buyers.
Buyer registration was done for Charl as buyer #1,
Sandy as buyer #2 and Jane as buyer #3





The lots was auctioned as per the vendueroll below: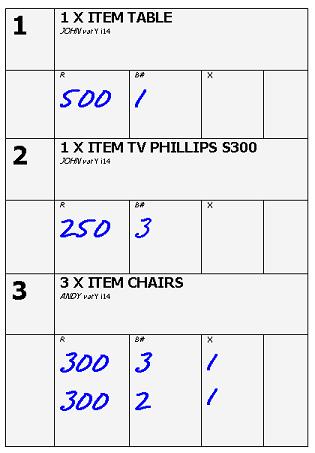 MOVIE#2
Registration of the buyers.

Capturing of prices/buyers from vendueroll.

Invoicing of buyers.

Balancing the buyers.

Printing reports.




The auction ended, sellers were paid the following day.

MOVIE#3
Invoicing to pay your sellers.

Balancing the sellers.

Finalizing the auction.

Printing reports.




Thank you



http://www.youtube.com/view_play_list?p=9B8C80BD98BC6294


Thank you for visiting our website. Copyright © 2005. All rights reserved.
Wibakor CC 1997/035379/23 T/A FLEXIAUCTION