View screenshots of vendueroll

All lots from the roll are captured, specifying the buyer
and seller as well as item, quantity, price, description and commission.

With most auctions, the vendueroll are known before the auction commences,
lots can be entered beforehand without the buyer and price filled in.
Registrations numbers can be created for all buyers and sellers while buyers
register and/or while lots are captured.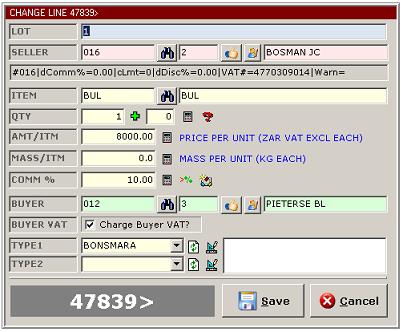 All sheets are captured onto the system for that particular auction.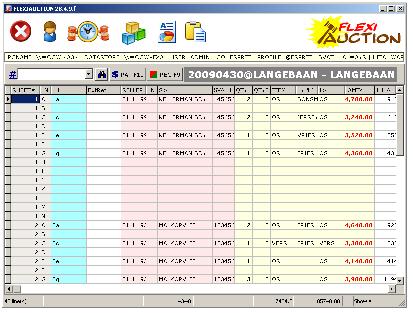 View screenshots of the payment procedure
View an example of an invoice
Please press "Back" to return.


Thank you for visiting our website. Copyright © 2005. All rights reserved.
Wibakor CC 1997/035379/23 T/A FLEXIAUCTION